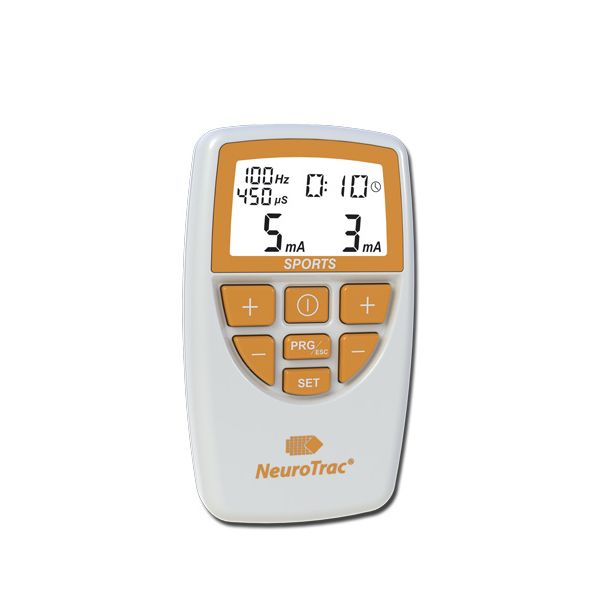 Excl. Tax:

€89.00


Incl. Tax:

€109.47
Details
Dual channel Stimulator suitable for Sports, muscle toning, muscle rehabilitation and cellulite reduction. 16 Built in Sports programmes for ease of use. 3 Customisable constant mode programmes, Ability to lock the unit Records time in use and average current, User friendly, Compact, light and reliable Ideal unit for quality muscle stimulation. Variable frequency, pulse rate/width, ramp up time and work/rest periods.
Specification:
Programme: P1 Warm up
Programme: P2 Capillary
Programme: P3 Endurance
Programme: P4 Resistance force output 1
Programme: P5 Resistance force output 2
Programme: P6 Resistance force output 3
Programme: P7 Maximum force output
Programme: P8 Explosive force output
Programme: P9 LipolysisAnti Cellulite
Programme: P10 Muscle at Rest
Programme: P11 Mass Muscle Contraction
Programme: P12 Active Recovery
Programme: P13 Resume Training
Programme: P14 Muscle Toning
Programme: P15 Calming the Muscle Relaxing the muscles as much as possible and to promote the bodies natural endorphins to promote pain relief and to improve the blood circulation and provide oxygen into the muscle.
Used on the Trapezius , Deltoid area of the shoulder, upper and lower Trapezius and neck area.
Supplied with:
Self adhesive electrodes (pack of 4)
Battery
Leads
Manual & case.
More Information
More Information

| | |
| --- | --- |
| Brand | No |
Reviews