Finance Options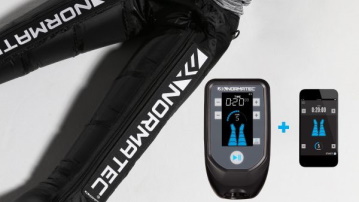 Purchase Leasing offers an easy and affordable option, after the 12 - 36 fixed monthly payments, you will own the equipment and have the peace of mind that it has been maintained to the highest standards to ensure you enjoy many years of service from your investment.
Own a NormaTec PULSE 2.0 system from as little as €25 per week.
Click here for more info on our finance offers.
Recovery Rooms & Hyperice Resellers
Are you interested in setting up a Recovery Room?
We've help kit out Recovery Rooms all over the country, accommodating businesses & sports team in all their Recovery Modalities in one place.
For more info on how we can help you get your Recovery Room business started or get your team setup with the best Recovery tools, gives us a call on 062 77014 to see what we can do for you.
Finance options available for Recovery Room Setup.
For more info on Recovery Rooms, please click here.
Are you interested in stocking Hyperice products?
- Provide Hyperice products for your athletes or patients
- Stock Hyperice in your retail store
- Email us to sales@sportsphysio.ie to get more details on our resellers package