Click on the pdf image to download couch data sheet and to see the couch colour options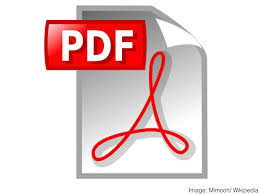 UK designed & manufactured
• 5 year guarantee on all components excluding upholstery
• 16 year average lifespan
• Safe working load & lift capacity 250kg
• Electric or hydraulic height operation
• Manually adjustable back & foot sections
• Anti-entrapment gas struts
• Hardwearing antimicrobial vinyl
• Retractable wheel base
• Adjustable foot for uneven floors
• Comfort foam
• Easy operation
• Hoist clearance 13cm (5")
5 year guarantee on all components excluding upholstery
Please call 062-77014 for pricing
For full quote including delivery please click on 'Request a Quote'
(Please be mindful that massage rubs and some cleaning sprays or wipes can cause the upholstery to crack if not cleaned off properly – please refer to our cleaning instructions and tips below for best practice.)
The most popular couch on the market today. Suitable for all manipulation and general treatment techniques, firm and strong.
Extremely well made upholstery, bolted, not screwed to the frame, solid, rigid framework.
Inboard safety wheel pedals with fully enclosed mechanism.
All Couches are CE marked and have a wide choice of colours.
Length: 189cm (74")
Width: 65cm (25")
Height: 46cm (18") to 95cm (37") approx
Max patient Weight (distributed): 160kg (25 stone)
Additional Optional Accessories include;
Double thickness Upholstery Padding
Extra width Upholstery Padding
Paper Roll holder
Foot Switch for Electric couch
Foot switch for both sides of electric couch
Perimeter switch for all around sides of electric couch
Arm Table Extensions (pair)
Gynaecology Stirrups Pair
Gynaecology Knee troughs pair
Drop arm head section
Electrically operated back rest
Phlebotomy Arm
Large Braking castors