BenchK Multifunctional Wall Bars
BenchK Multifunctional Wall Bars
BenchK gymnastic wall bars combine the aesthetics of furniture with the functionality of professional sports equipment.
Very easy assembly with clear supporting assembly videos
Utilize you exercise bands, tubing, TRX straps, shoulder pulleys etc all on the one unit.
Really High quality feel and look to the product. Made of solid steel and beech wood. Really impressive for your Patients and Clients.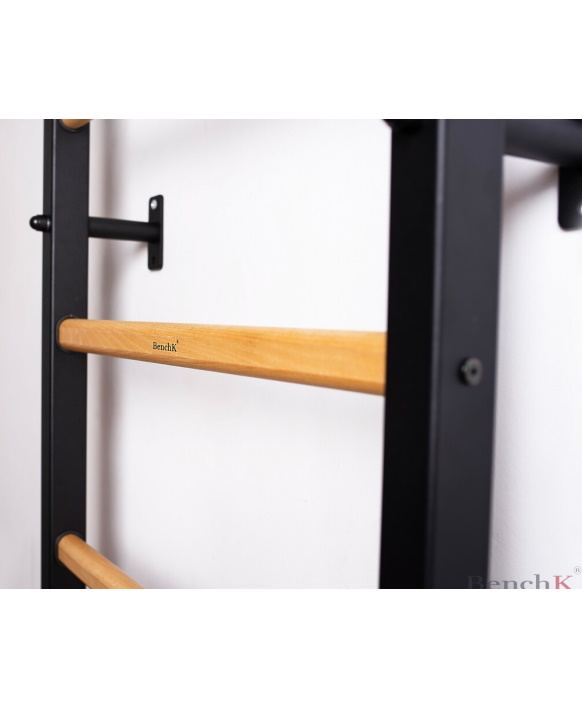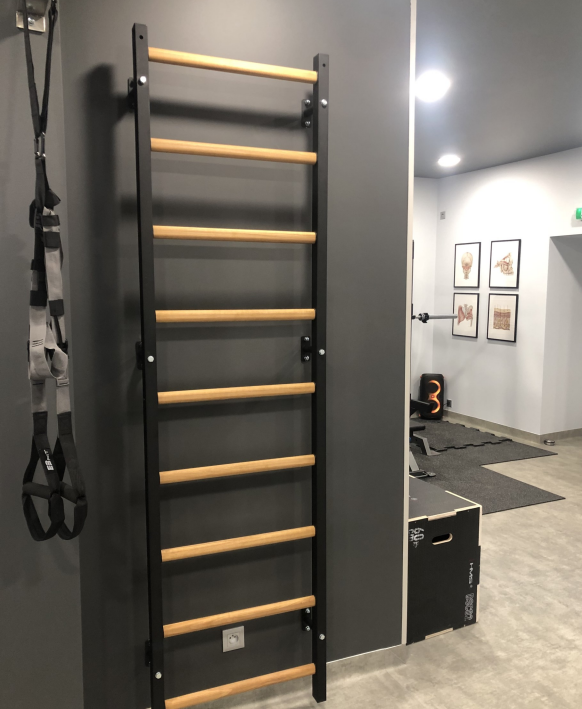 Add the Accessories
Combining the traditional Physiotherapy wall bars with a multifunctional Gym and exercise station.
Perform multitude of Mobility, Rehab, Functional exercises on one piece of equipment.
Folds up neatly to the wall takes up so little space in your Rehab area.
Barbell and bench attachments for all your assessments and strength work.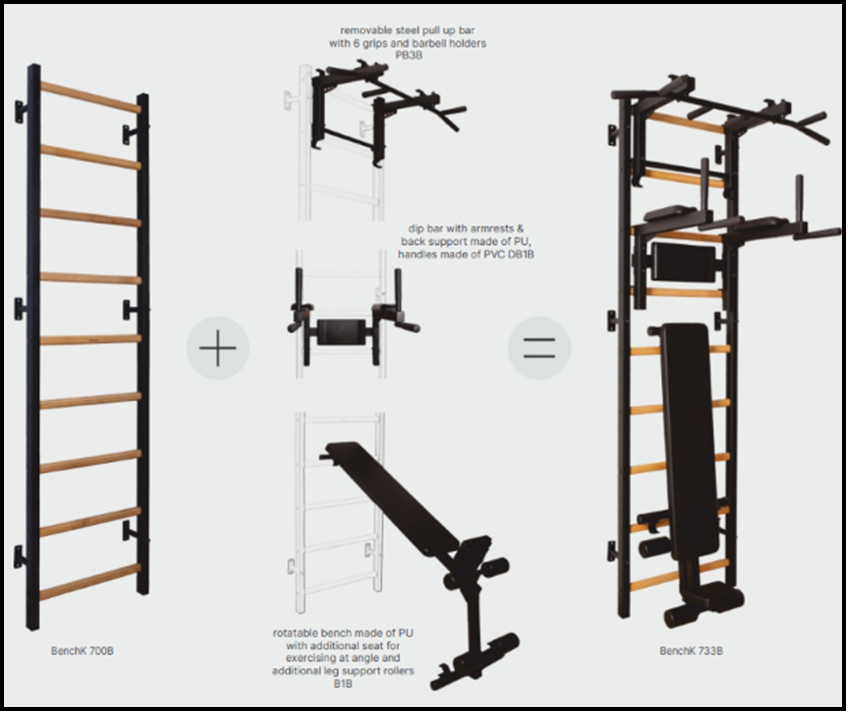 BenchK - Comparisons