BenchK Multifunctional Wall Bars
BenchK Multifunctional Wall Bars
Combining the traditional Physiotherapy wall bars with a multifunctional Gym and exercise station.
Very easy assembly with clear supporting assembly videos
Folds up neatly to the wall takes up so little space in your Rehab area.
Perform multitude of Mobility, Rehab, Functional exercises on one piece of equipment.
Utilize you exercise bands, tubing, TRX straps, shoulder pulleys etc all on the one unit.
Really High quality feel and look to the product. Made of solid steel and beech wood. Really impressive for your Patients and Clients.
BenchK gymnastic wall bars combine the aesthetics of furniture with the functionality of professional sports equipment.
Barbell and bench attachments for all your assessments and strength work.
All wall bars and accessories come in both Black & White.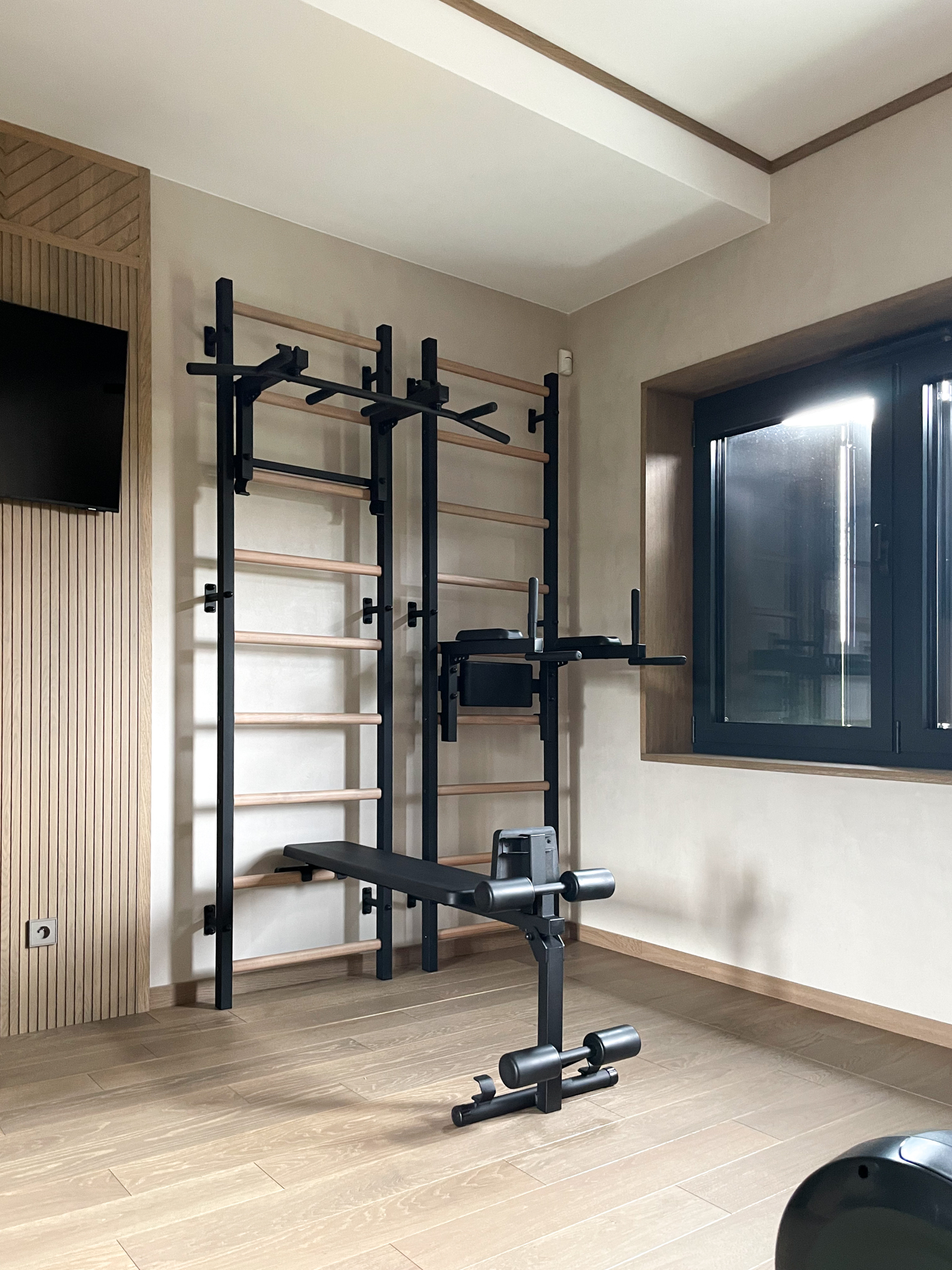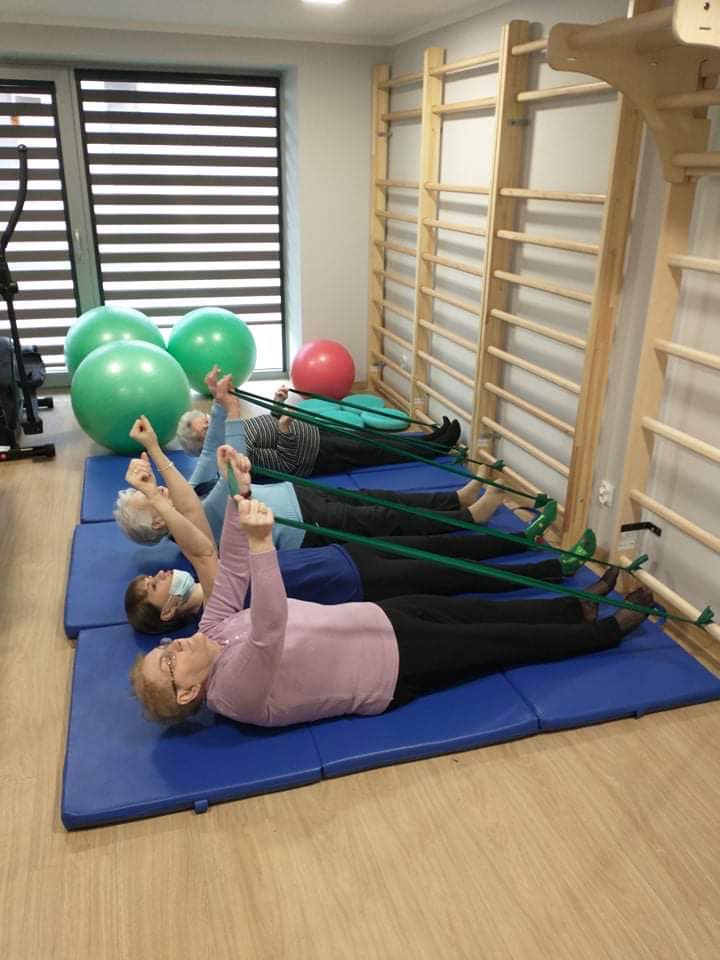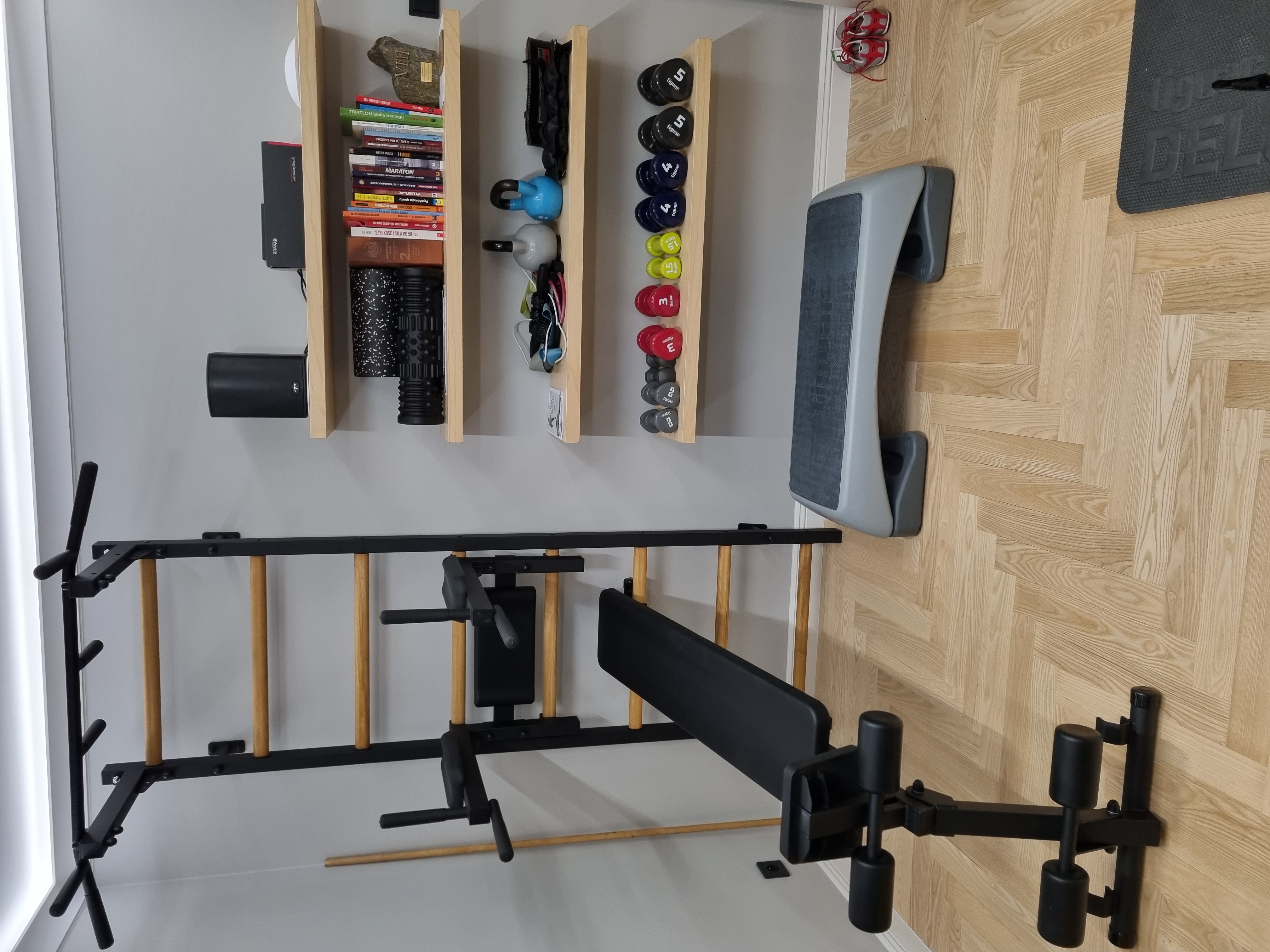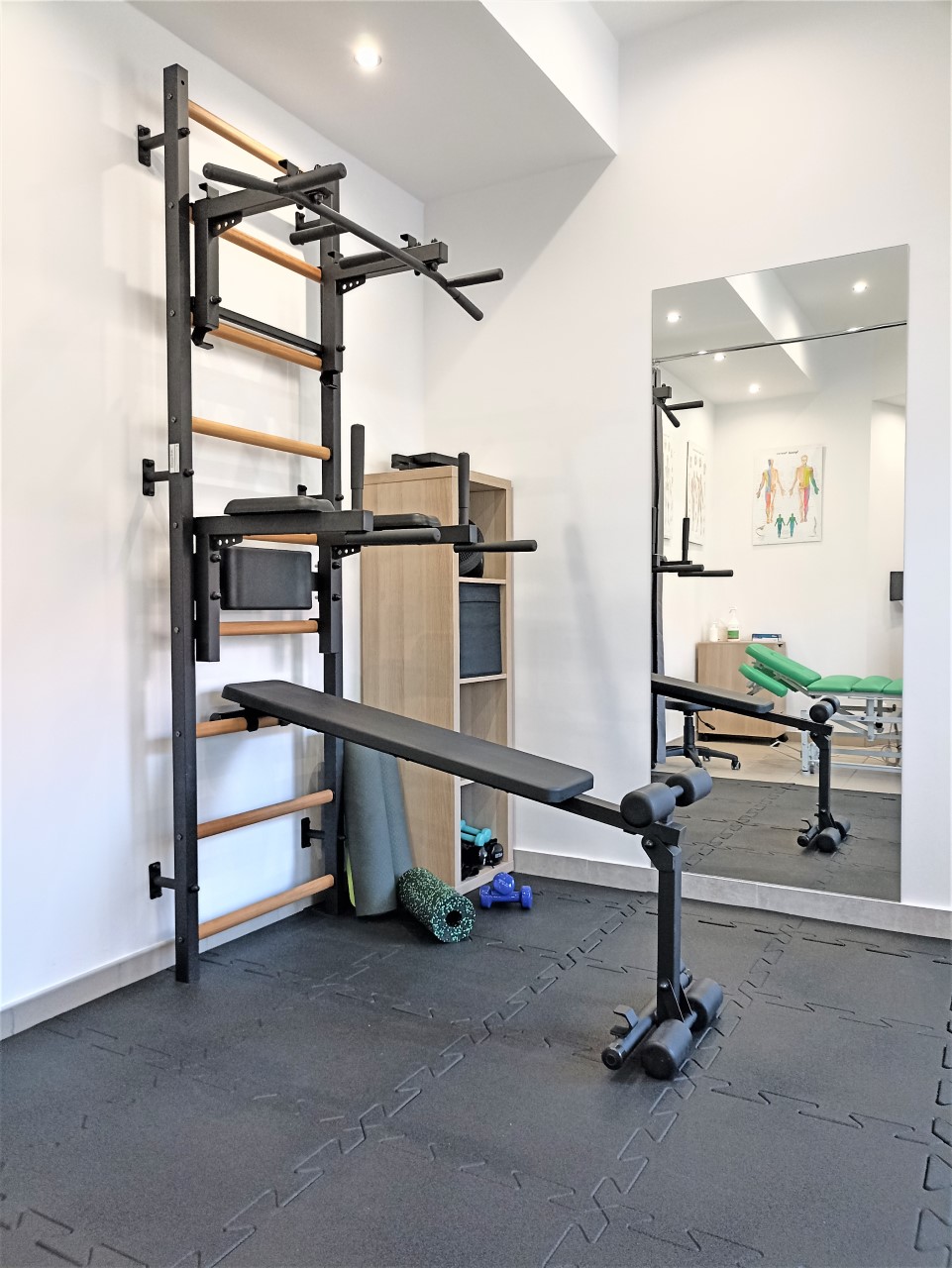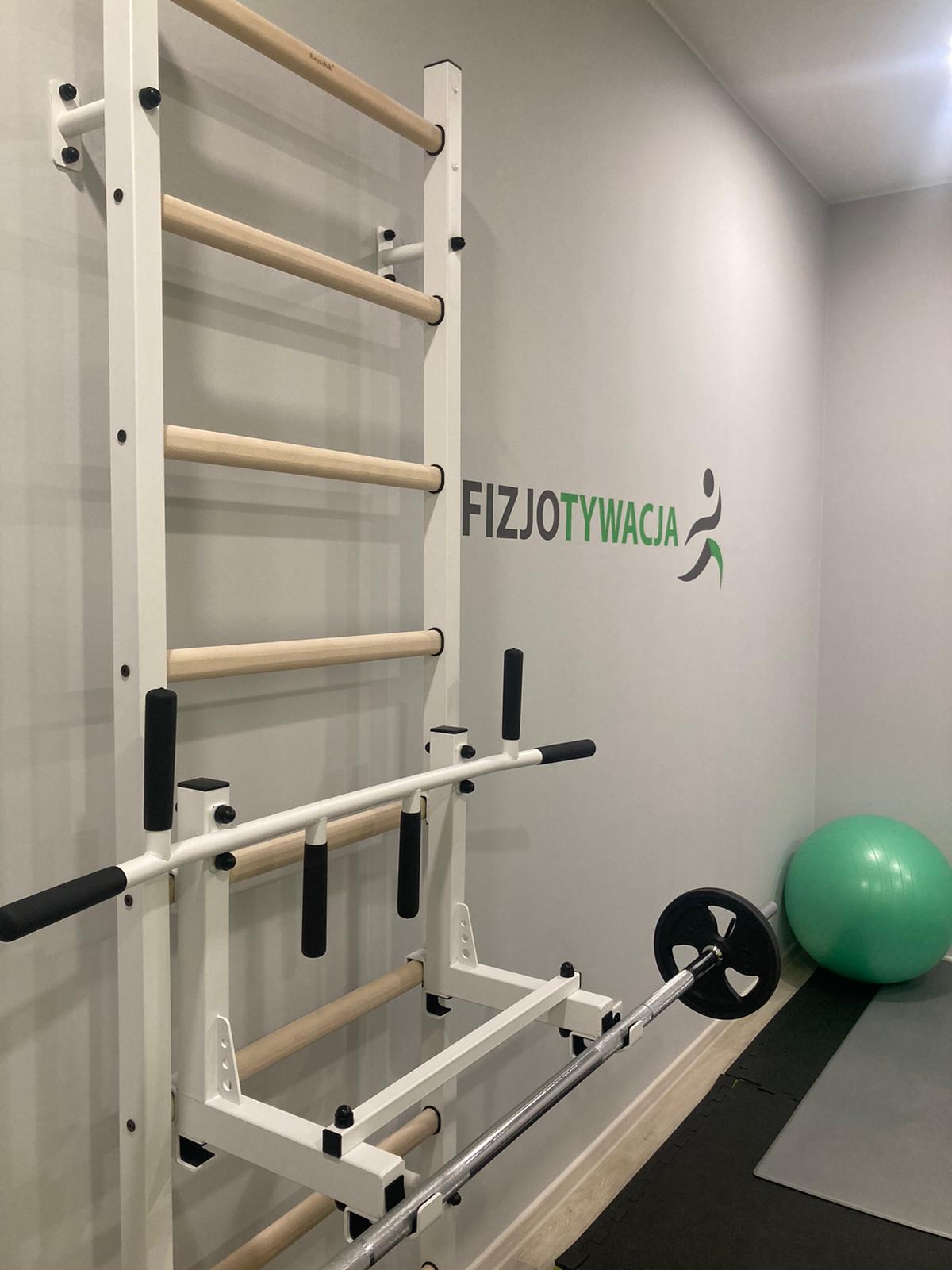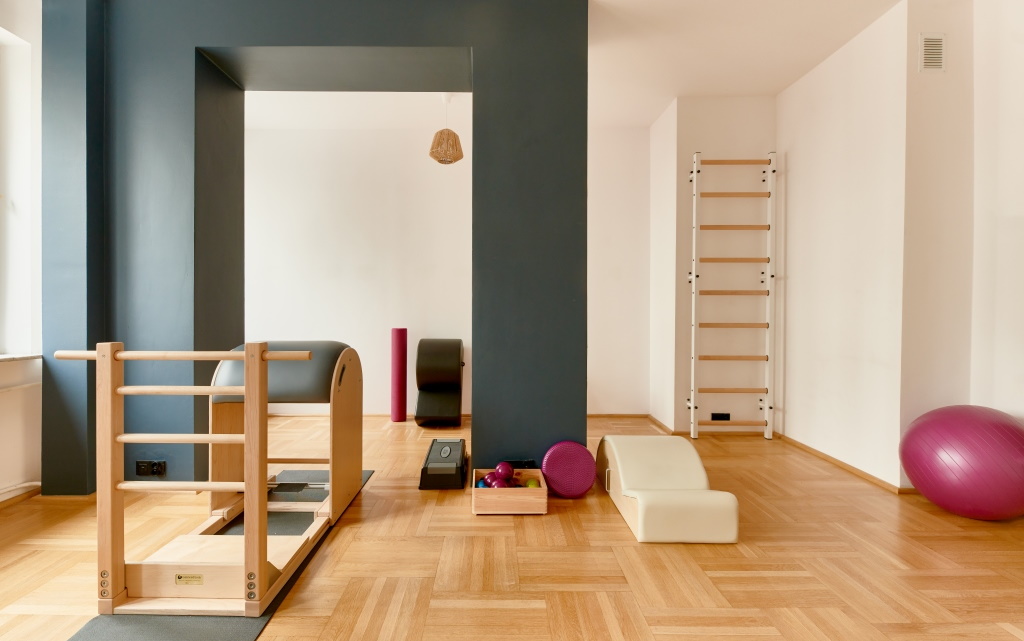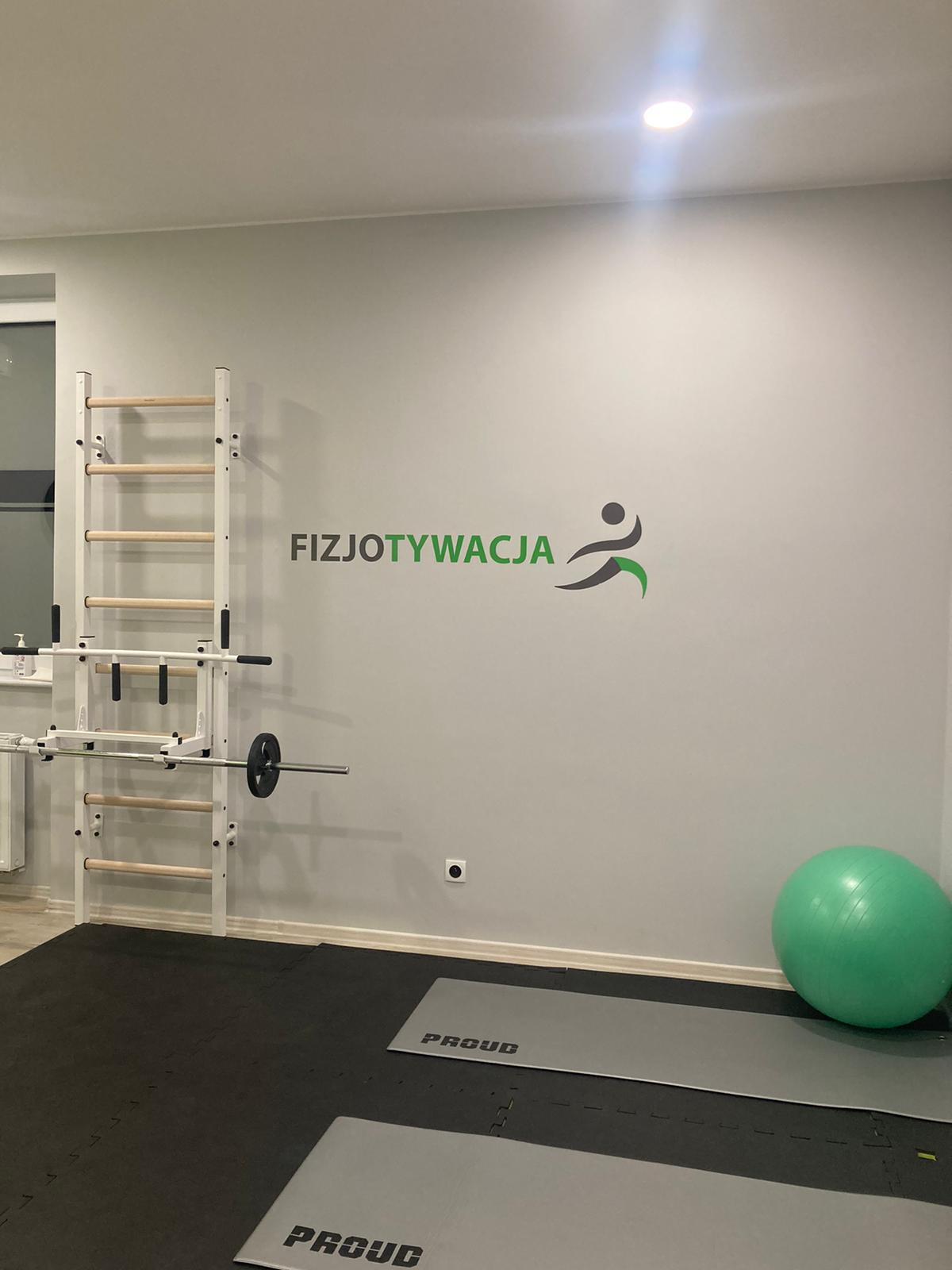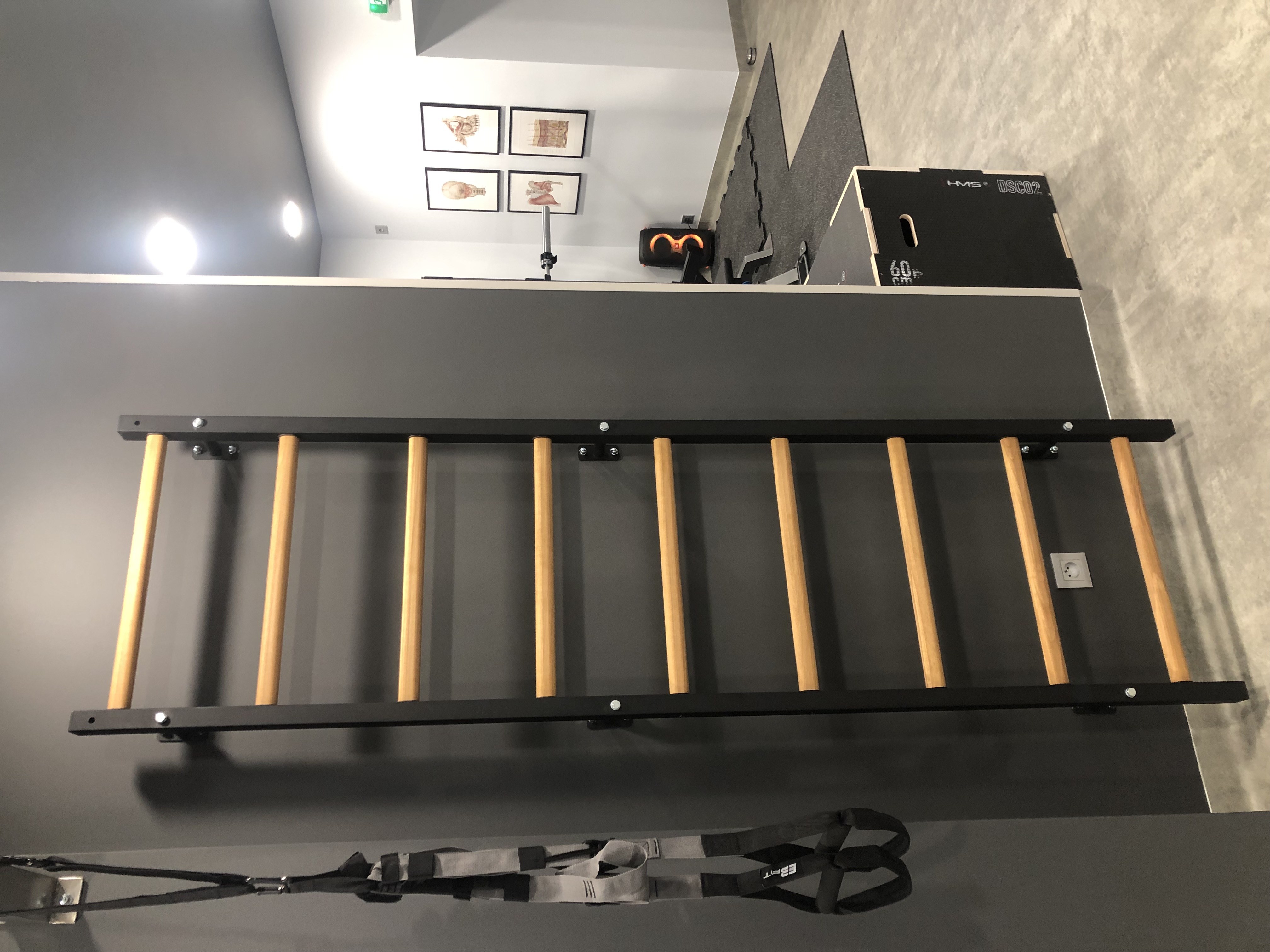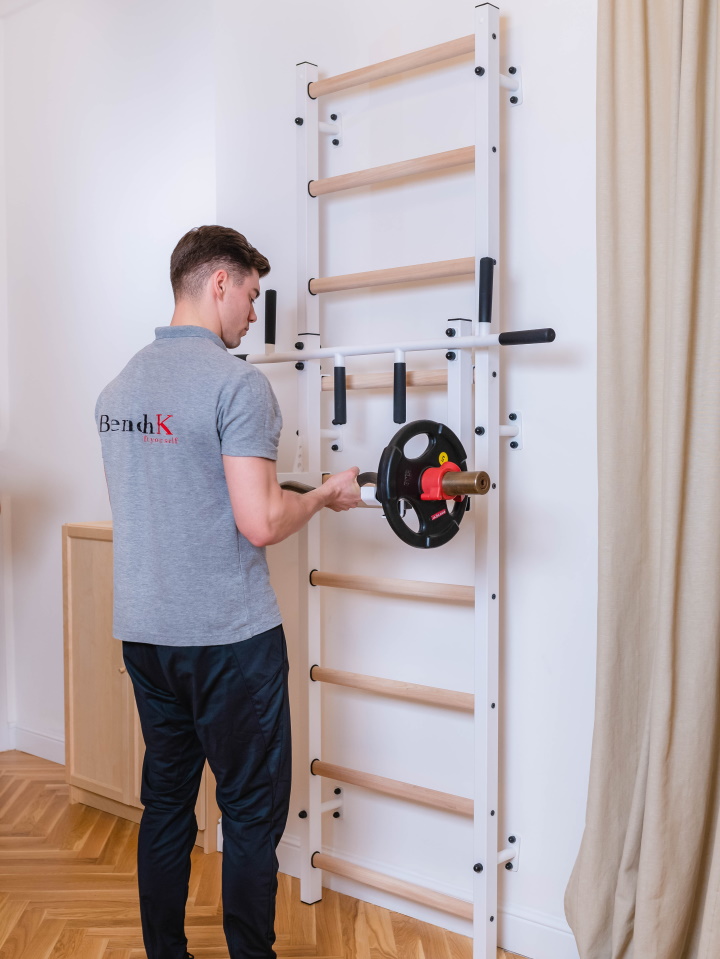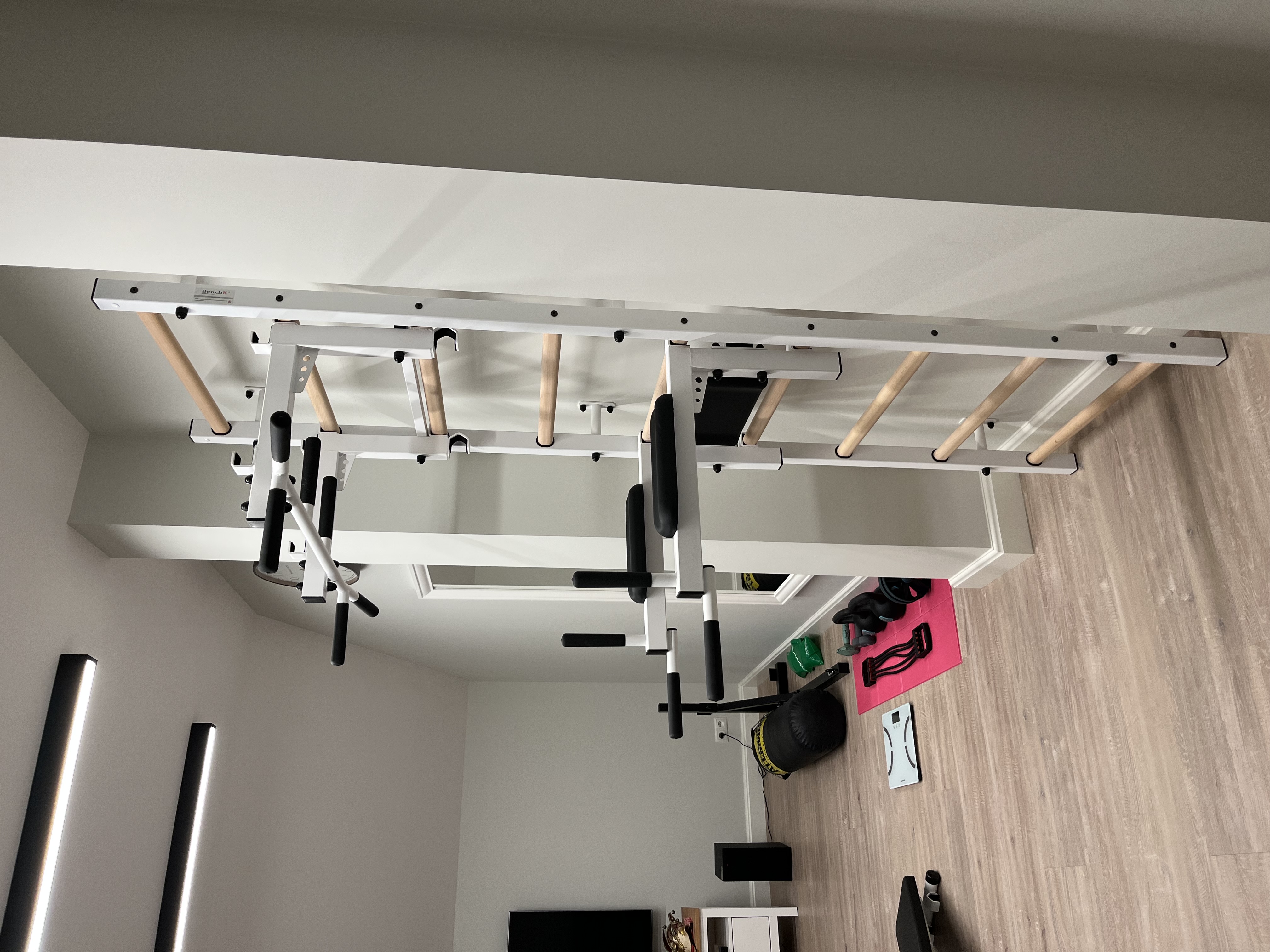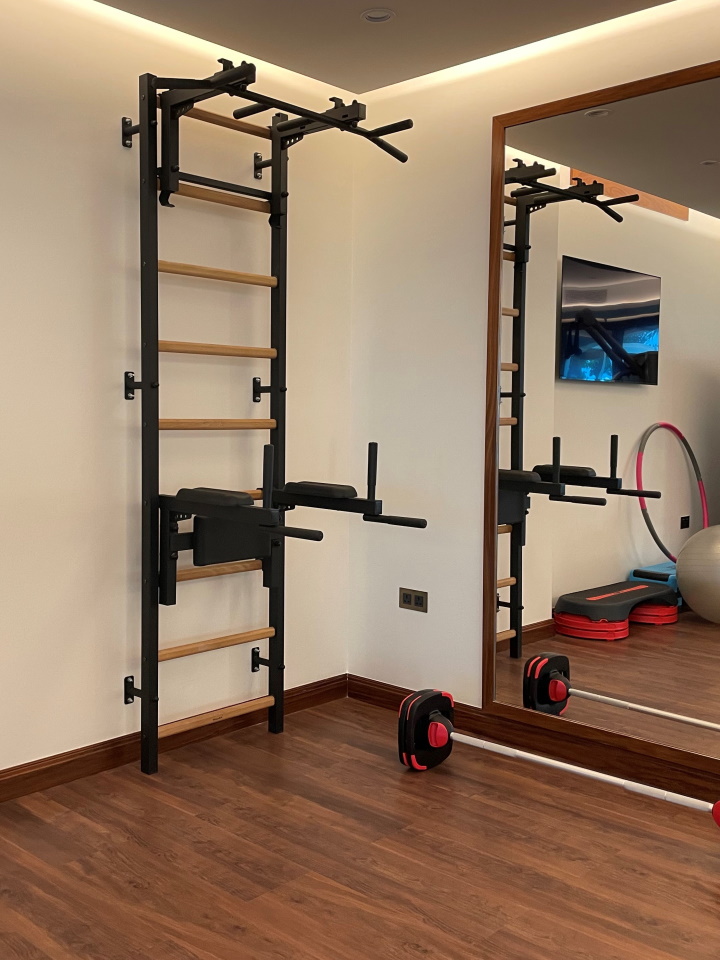 Bench K Wall Mount Rehab Gym
Wall bars made in Poland conforming to European safety standards PN-EN 12346:2001, PN-EN 913:2019-03 for gymnastic equipment.
An undeniable benefit of the BenchK wall bars is that each of its additional elements can be removed by a single adult. This makes it possible to adjust the height and utilize all the possibilities of every element.
When the pull up bar is flipped, it can serve as a barbell rest. The maximum barbell weight is 200kg.
The bench BenchK does not contain any element made of synthetic leather or foam. The back rest (as well as the small seat and under knee pads) is a uniform element made of integral polyurethane.
Includes an assembly kit (does not include wall mounting set, as its type depends on the type of wall which the wall bars will be attached to). Mounting to the wall is not possible to a partition wall thinner than 12 cm and to a plasterboard wall. The decision and responsibility for the method of installing the wall bars rests with the customer
BenchK - Comparisons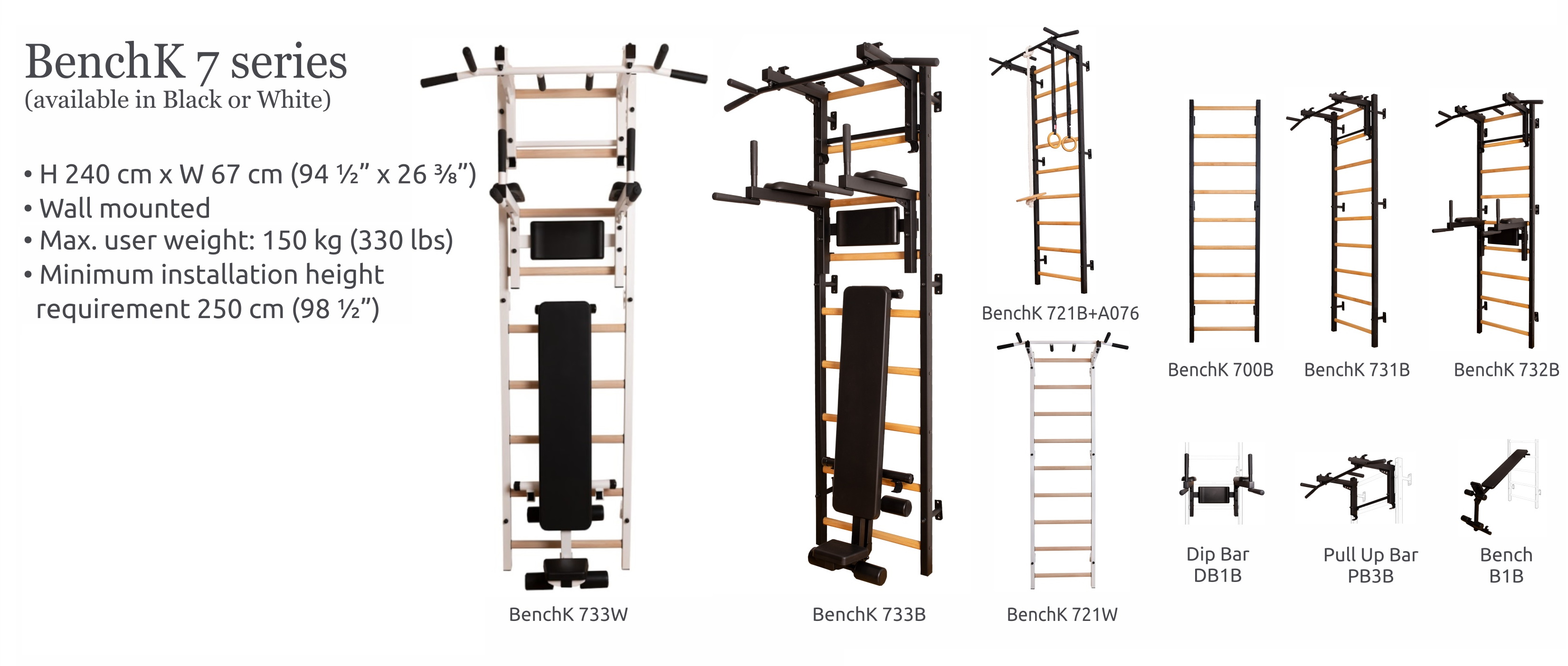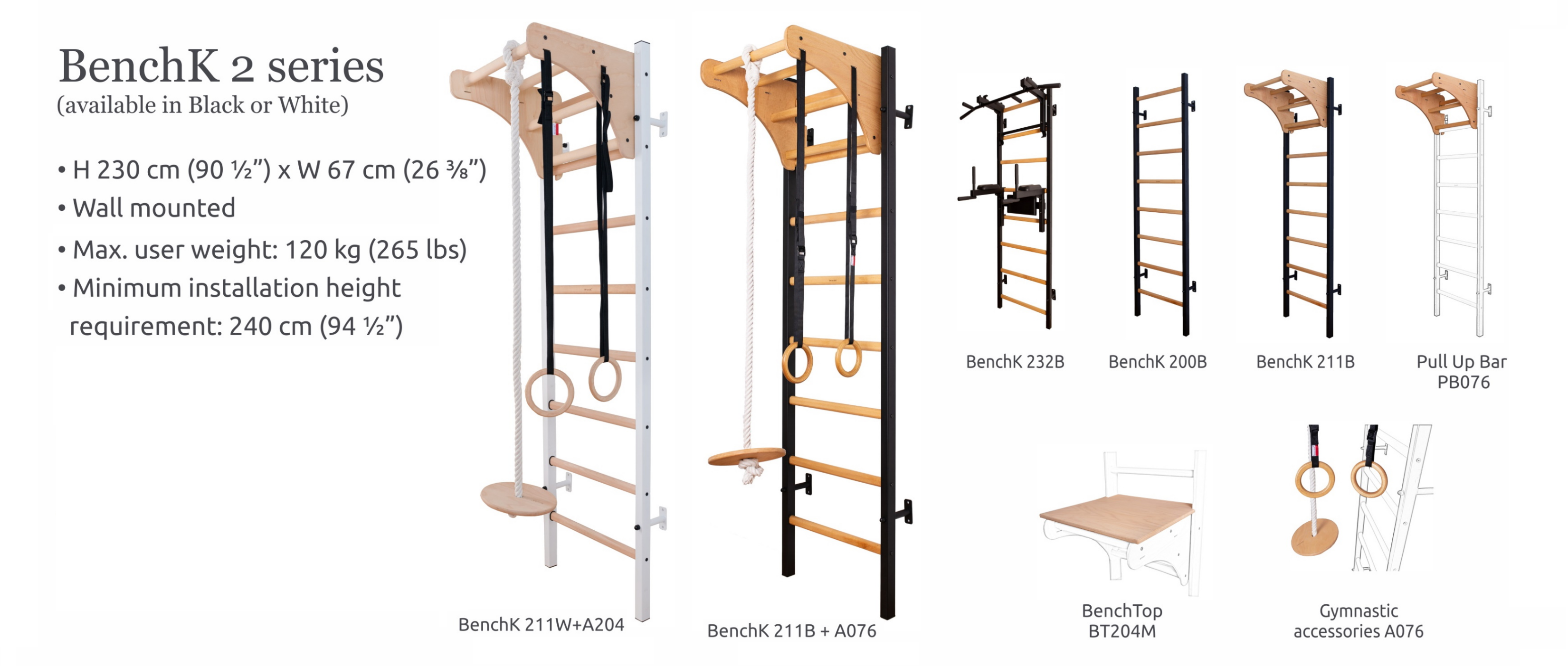 All Series and their attachments are available in Black & White