This wearable device allows you to measure the quality and power of dynamic movement, seen in real-time on the VERT app. accurately measures jump height, landing force, total energy, power and stress.
Free App gives you measurements for Jump Height, Total Jumps Completed, Highest Jump, Average Jump Height and Height of Last Jump Completed.
Download the FREE iOS App by clicking the link below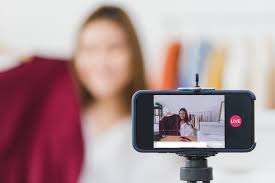 Product Support Demo Call
We are now offering a video call service on a line of selected products.
If you have a query or would like to see a demo of one of our products, we can organise a video call where we can walk and talk you through how the product works and what it offers. We will contact you via email to organise a time for the call and you must provide us with the information on what you are looking to get out of the video call, so that we have ample time to prepare any and all information we may need for the call.
Please don't hesitate to contact us by filling out the form here if this service is of interest to you. We look forward to hearing from you.
Sports Physio & Performance Team
Wireless: Bluetooth 4.0 Low Energy (BLE)
Range: 100-150 feet line-of-sight
Book bag mode: A data storage feature that collects data and syncs instantly when your unit re-connects to your phone or tablet.
Display: No display; all displays are wirelessly visual on VERT app.
Warranty: 6 months limited warranty.
Battery Life: 3-6 hours depending on activity. Lithium ion rechargeable battery.
Temperature Range: Operation or charging: 32 F to 122 F (0 C to +50 C); Storage: 32 F to 131 F (0 C to +55 C)
Sensors: 3-axis accelerometer, 3-axis gyroscope and 3-axis magnetometer.
Available to download free in the Apple Istore and compatible with iPhone X, iPhone 8, iPhone 8 Plus, iPhone 7, iPhone 7 Plus, iPhone 6s, iPhone 6s Plus, iPhone 6, iPhone 6 Plus, iPhone SE, iPhone 5s,12.9-inch iPad Pro 2nd generation,12.9-inch iPad Pro,1st generation,10.5-inch iPad Pro, 9.7-inch iPad Pro, iPad Air 2, iPad Air, iPad 5th generation, iPad mini 4, iPad mini 3, iPad mini 2, iPod touch,6th generatio