Recovery Rooms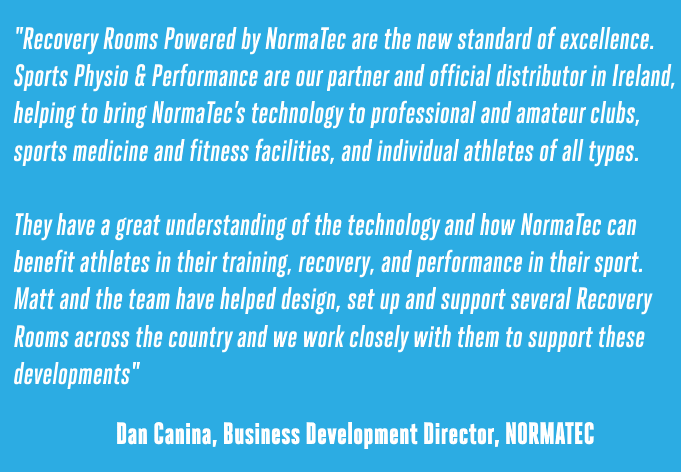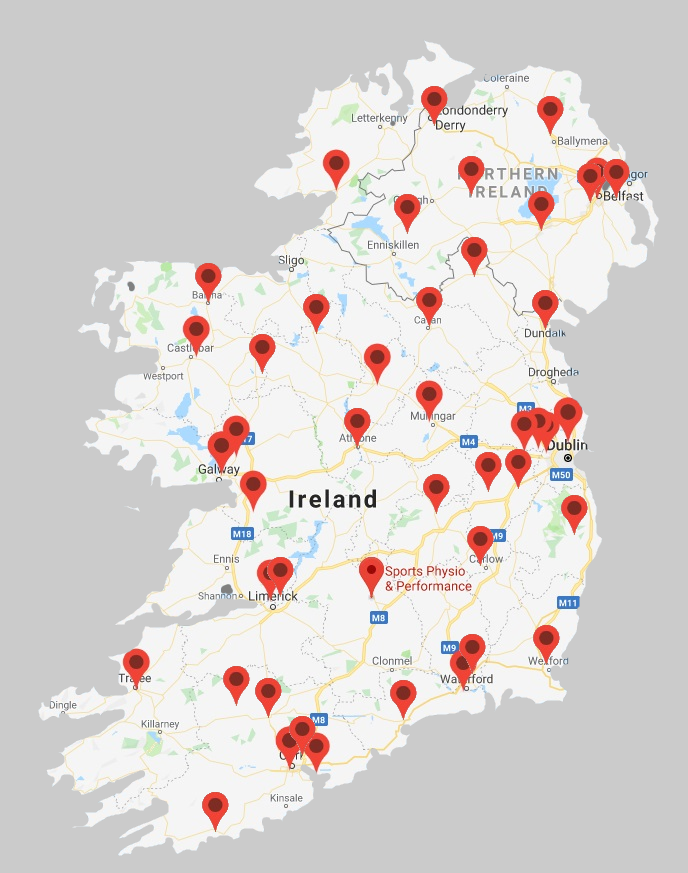 ---
Recovery Rooms as a Business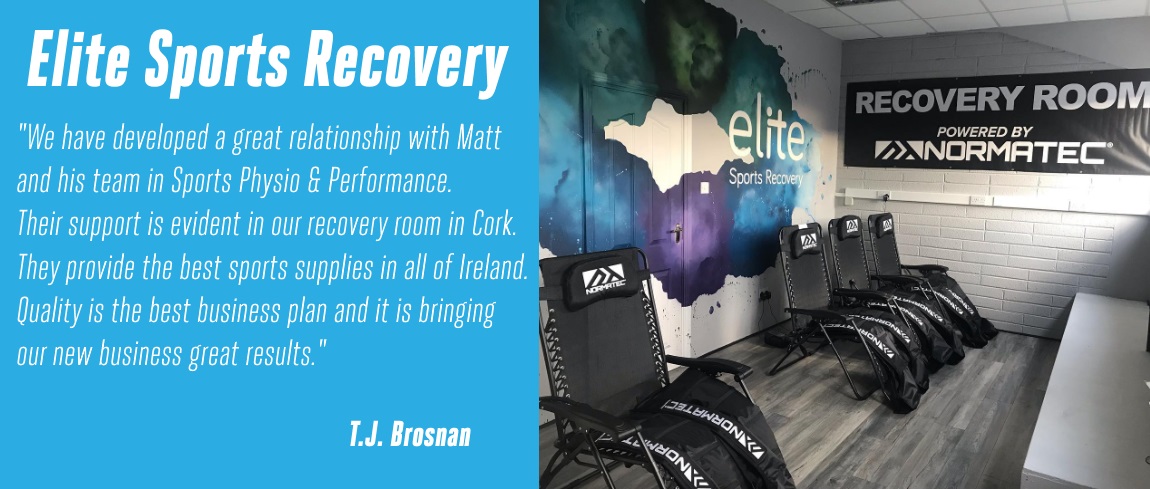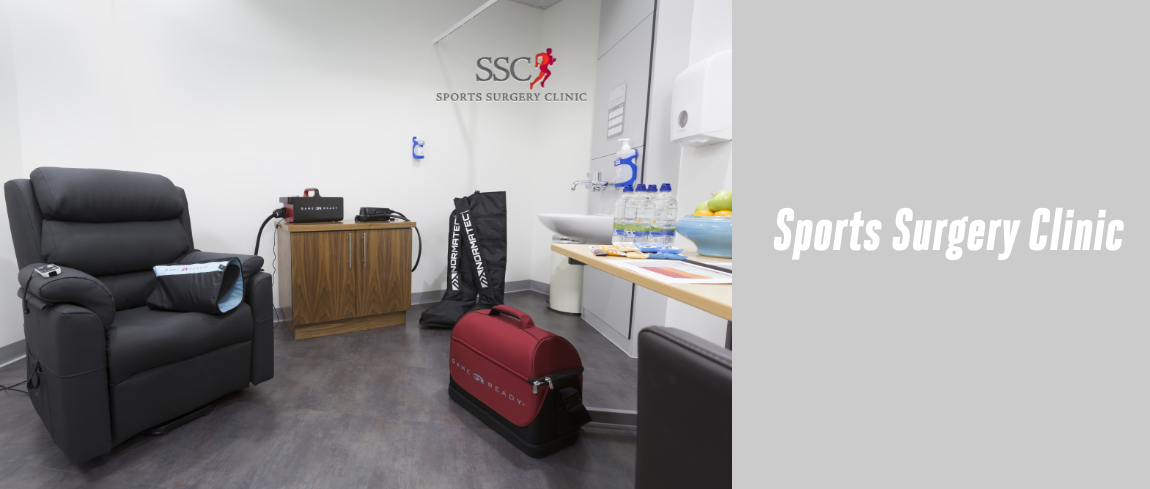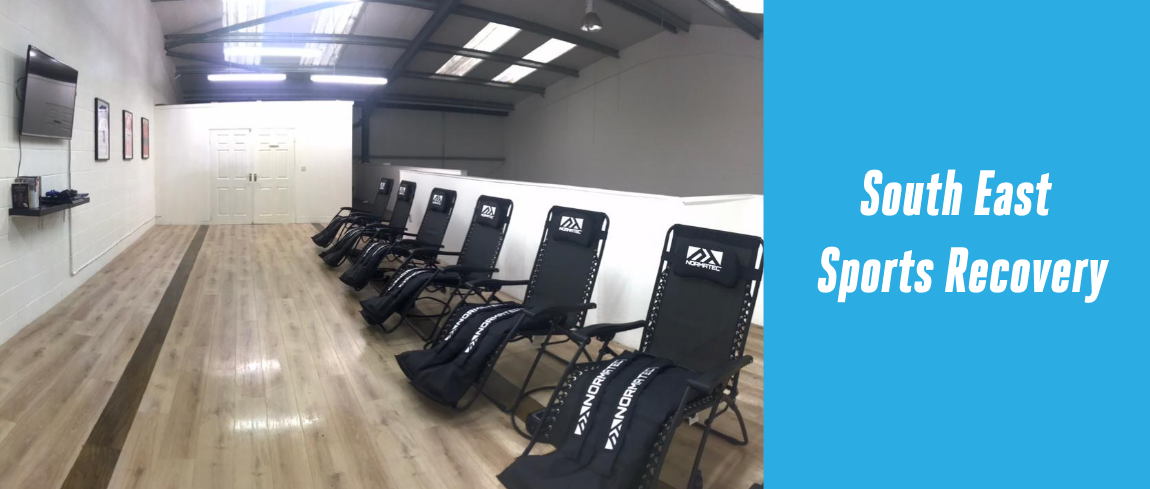 ---
FAQs
Why have a Recovery Room in my Clinic ?
Appeal to a wider audience-Recovery Room attracts athletes who aren't injured. Use it between their training sessions.
Huge benefits in Injury Prevention or for your clients returning from Injury. Also very effective in Pre event preparation.
Injury Prevention & Recovery are huge across all Sports. Having a Recovery Room offering as part of your clinic means you can offer these additional services.
Are there additional staff costs to run the recovery room ?
No. After a demo on the initial visit the athlete can easily work the equipment thereafter.
What does the research and evidence say ?
There are countless research studies that show the positive effects of NORMATEC PULSE 2.0 Recovery System.
We provide these as part of our Set Up pack.
Is it always safe to use ?
NORMATEC was founded for medical use and are FDA & CE approved.
They work to a very Safe pressure level up to 110mm Hg. There are countless Studies and research on the Safe and Effective use of NORMATEC.
This is not the case for all Manufacturers as some operate to twice this level of pressure or more with no evidence as to how safe they are at the higher pressures.
We provide you with a list of Contraindications to the use of NORMATEC so you can have this on your patient form.
NORMATEC are the World Leader in this technology and NORMATEC is used by 97% of Pro teams in the US.
We get fantastic support from NORMATEC to support us and Recovery Room Set ups and a great Service and technical support.
What should be in a Recovery Room?
There are lots of options and we have experience fitting out 1 system rooms up to 8 system rooms.
We can come & see your space and help with recommendations or you can visit our Demo Recovery room at our Offices in Thurles and see a typical room set up
Do you offer Finance / Leasing Options
Yes. Please see our Finance & Leasing section below
Does it take long to get a return on the investment.
We can provide you with projections on this such as the graph across here.
Facility typically charge €15–€20 per 30-minute treatment (and offer discounted 10-packs of treatments or unlimited premier monthly memberships)
Break even in just over one month at 5 sessions per day per unit Creates positive cash flow for 4+ years Helps with both member acquisition and retention
---
Science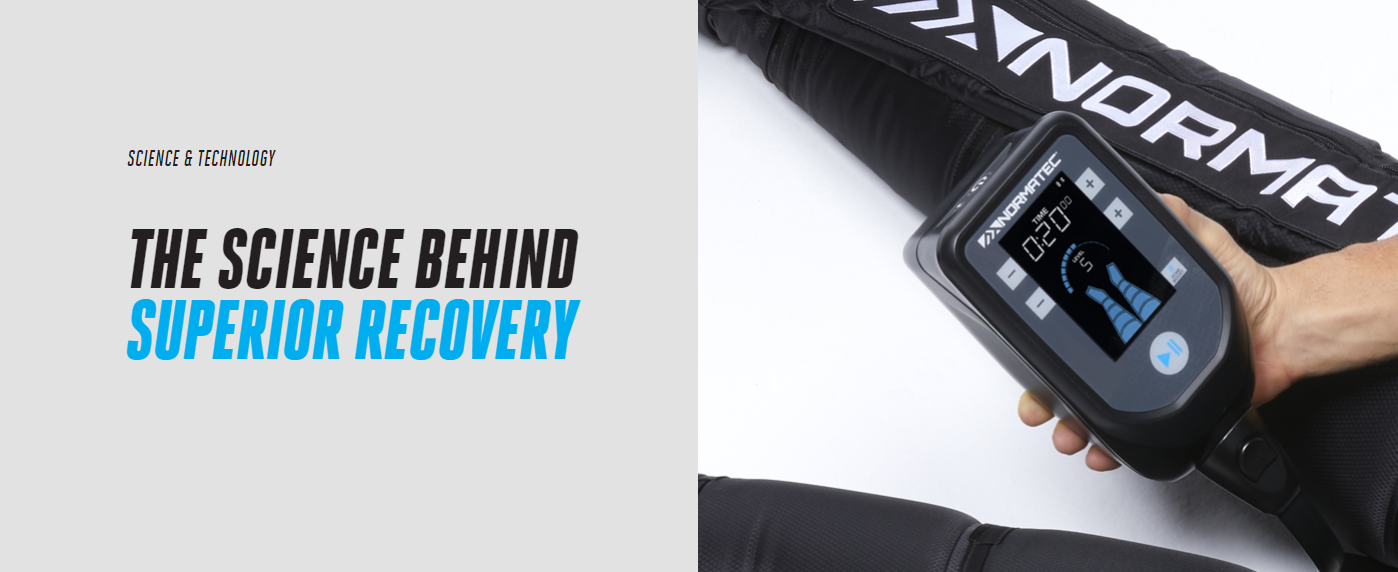 Increase Range of Motion
Perstaltic pulse dynamic compression rapidly enhances acute range-of-motion with less discomfort and time.
Decrease Muscle Fatigue
External pneumatic compression increases flexibility and reduces select skeletal muscle oxidative stresss and proteolysis markers during recovery from heavy resistance exercise.
Lessen Pain Sensitivity
Peristaltic pulse dynamic compression is a promising means of accelerating and enhancing recovery by reducing muscle tenderness from pressure stimuli.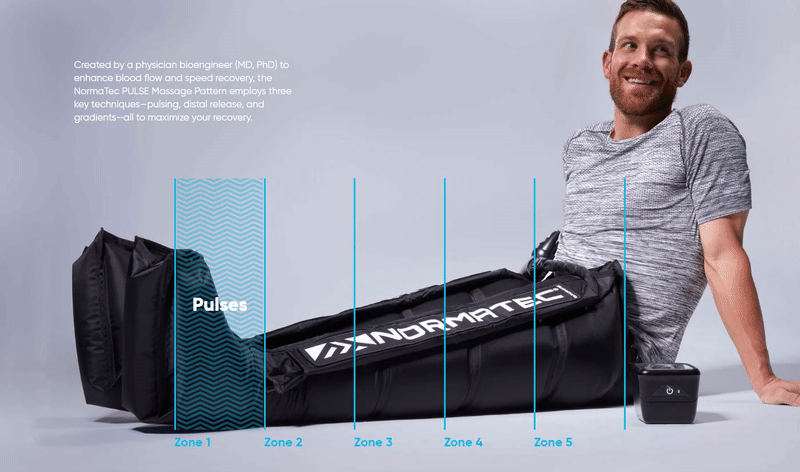 Created by a physician bioengineer (MD, PhD) to enhance blood flow and speed recovery, the NormaTec PULSE Massage Pattern employs three key techniques—pulsing, distal release, and gradients—all to maximize your recovery.
HOW IT WORKS: BIOMIMICRY
PULSING
Instead of using static compression (squeezing) to transport fluid out of the limbs, NormaTec Pulse Technology uses dynamic compression (pulsing).
Our patented pulsing action more effectively mimics the muscle pump of the legs and arms, greatly enhancing the movement of fluid and metabolites out of the limbs after an intense workout.
GRADIENTS
Veins and lymphatic vessels have one-way valves that prevent fluid backflow. Similarly, NormaTec Pulse Technology uses hold pressures to keep fluids from being forced in the wrong direction.
Because of this enhancement, instead of tapering pressure off, the PULSE and PULSE PRO can deliver maximum pressure in every zone.
DISTAL RELEASE
Because extended static pressure can be detrimental to the body's normal circulatory flow, Sequential Pulse Technology releases the hold pressures once they are no longer needed to prevent backflow.
By releasing the hold pressure in each zone as soon as possible, each portion of the limb gains maximal rest time without a significant pause between compression cycles.
---
Our Recovery Room

---
Finance
We offer competitive rental and flexible leasing options through our finance partner – SME Finance and Leasing.
Whether you are a team who is looking to setup a Recovery Room, a new start up who needs a full fit out or an athlete looking to get your hands on our newest recovery products, we have a finance option to suit you.
No desposit required.
Purchase Leasing offers an easy and affordable option, after the 12 - 36 fixed monthly payments, you will own the equipment and have the peace of mind that it has been maintained to the highest standards to ensure you enjoy many years of service from your investment.
The Benefits of Leasing
SME Finance & Leasing can fund 100% of the finance cost of your equipment. We can finance amounts from €1000 + vat upwards. All our underwriting is completed in-house with a decision being made within 24 hours.
Working capital is not tied up in depreciating assets
Cash and credit lines are reserved for other uses
Payments are fixed which means you can budget effectively
We can match your repayments to the life of the asset, thereby easing cash-flow
You can purchase equipment now to help grow your business, therefor making it pay for itself.
Pre Approved Finance for GAA & Rugby Teams
For more information on Finance, click here