---
Grounds & Clubhouse Requirements

- Sinage for Inside and outside your Grounds and Club house
- Hand Sanitiser and Anti bacterial Soap & Dispensers
- Disinfectant cleaners for surfaces and training equipment
- Infra Red Thermometer for Temperature checks
---
Medical & Coaching Team Requirements

- Type IIR Mask rec. by ISCP / HSE for player treatment or dealing with injuries (inside 2m)
- Type 1 masks for outdoor use for coaches, Management etc.
- PPE to treat injured players
- 120ml Portable Hand sanitiser
- Infra Red Thermometer
---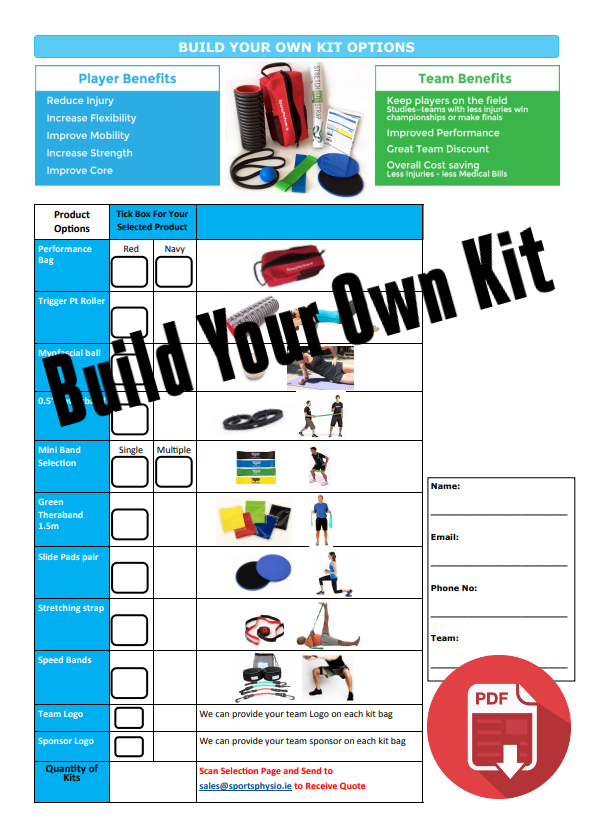 - Use our Kit Build by clicking the image above and you can put together a pack for your team and players who may be training remotely.
Click the link
here
to see what the FAI, GPA, Irish Hockey and many more teams & associations have to say about our Products & Services.